You are on the Home page. Clicking the above HOME link will just reload this page. Clicking on the HOME link the menu will always take you back here.
SPECIAL NOTICE – The villages of Devonshire, Quaker Ridge, Robynwood, Springton and possibly others, are not able to view channels 1970 & 1971 due to a Verizon equipment failure. No date for repair has been set.

HMCTV needs some help in determining which villages along with home addresses that are not receiving their 2 channels (1970 & 1971). Don Trauger (President of HMCTV) is asking if you know residents in your villages which cannot receive the channels, or alternately to share this message with your residents so they can respond to HMCTV directly with their answers.
Devonshire, Quaker, Robynwood and Springton are known to be problem areas. He would like to have 3-4 addresses from any village that is having the problem.
Residents can call the station directly at 610-436-5922 or email at hmctv@comcast.net if they have the problem. 

Thanks for your assistance, Ed McFalls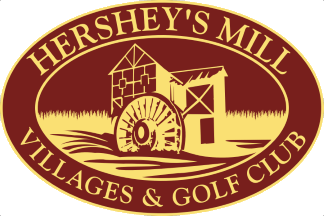 Hershey's Mill is an adult residential gated community of almost 800 acres in Chester County Pennsylvania. This web site is primarily for village homeowners to obtain community and activity information to enhance their quality of life.
HM NEWS ! click underlined to view (last updated October 2nd)
Clicking on the HM News link the menu will also take you to the HM News page.
Getting around this web site You might want to look at this page if you are unsure of how to navigate around this website.
Quick Links: click underlined to view
HM Active 55+ Community – HM Master Association including real estate and Hershey's Mill Video Tour
Hershey's Mill details in a hurry

Verizon FiOS Hershey's Mill Bulk Plan (like no other) – Television, Internet, Telephone (Sep 14, 2018, update May 8, 2019))



Email feedback to: webmaster@hersheysmill.org
Just copy and paste email address into your email.