Welcome Hershey's Mill Residents. This is your website.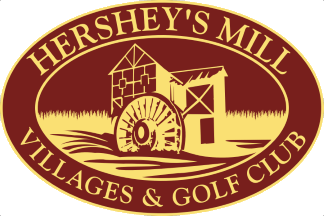 By the way, you are on the Home page. Clicking the above HOME link will just reload this page. Clicking on the HOME link in the the menu will always take you back here.
There is much to see in this Hershey's Mill web site and we've made it easier to use. You have quite a few ways to get around. If you would like a bit of help in learning the ways to navigating the site (or see what is here), you can CLICK and read this "How to get around" page. This page is also under the HELP menu.
If you want to skip the menus entirely you can view all our pages as links with our Page Index or site map. This list is also under the HELP menu (above).
If you are a new resident you might want to look at this page (http://hersheysmill.org/the-mill/for-new-residents/)
If you cannot view the Hershey's Mill Cable TV channels (1970 & 1971) , please read this and let the TV station know.
Quick Links: click underlined to view
Hershey's Mill details in a hurry-these are just shortcuts to some pages you might want to see right away.

Hershey's Mill Security or call 610.436.6403
Verizon FIOS HM Bulk Plan – Television, Internet, Telephone

This is a long document divided into 4 sections. Be sure to read the top of the page so you get to the right part)

FiOS Technology Tips – Tech Tips are a series of articles appearing monthly in the Guide and Digest.


Hershey's Mill Sport's Group – HMSG This area of this website is maintained by HSMG and should contain current information on the group. A link to their court reservation system is below.
The golf course is at the center of Hershey's Mill but not part of the website. They have their own website.

A few local links
Email feedback to: webmaster@hersheysmill.org
Just copy and paste email address into your email.