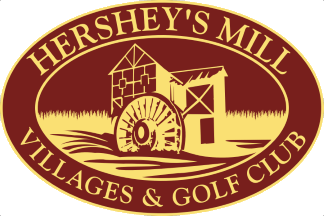 Master Association board is comprised of the Presidents of each village Home Owner Association.
Elected officers make up the Board of Directors (BOD).
Hershey's Mill is an active adult community using nature to provide Hershey's Mill home owners with an enjoyable and a safe environment.
Regular Events of the Hershey's Mill Master Home Owners Association
Master Association Members Meeting – first Thursday of the Month
Election of Officers to the Board of Directors – July
Budget Adoption – First Thursday in October each year
HM HOA 2nd Restated Declaration dated January 22, 2009 (96 pages), click here.
HM Bylaws Amended March 21, 2013 (52 pages), click here.
Click below  for minutes of recent monthly meetings.  See link below for archived minutes.
Board of Directors for the Hershey's Mill Master Homeowners Association
June 2019 thru July 2020
President – Karl Grentz
1st Vice President – Dennis O'Leary
2nd Vice President – Boyd Mackleer
Treasurer – Bob Bronner
Secretary – George Earle
The president of the BOD assigns liaisons to various amenity committees.
Annually, in July, Directors are elected to the Board of the Master Association for a two year term.
Three positions are elected one year and two positions the next.
Officers are elected by the Board itself at the first Board of Directors meeting following the MA's annual Election meeting.
BOD Meeting – last Thursday of the Month
Thanks to all elected and appointed persons for their service to the Hershey's Mill community.
If you are looking for older minutes (back to May 2014) minutes they are at  http://hersheysmill.org/the-mill/archived-minutes/.
For past Master Association activities request for the Master Association office.
The Master Association web contact for Hershey's Mill is Ed McFalls. 610-436-8900